After Australia, one of my paintings moved to… Belgium! Mrs and mr De Kunst bought the painting when I stayed in The Blokhuispoort for two weeks. Mrs De Kunst liked the painting for her study on a blue wall.
This is one of my favorite paintings. It's always a bit sad to say goodbye to a painting you worked on for several hours. But hey, that's part of the deal being an artist, isn't it? 😉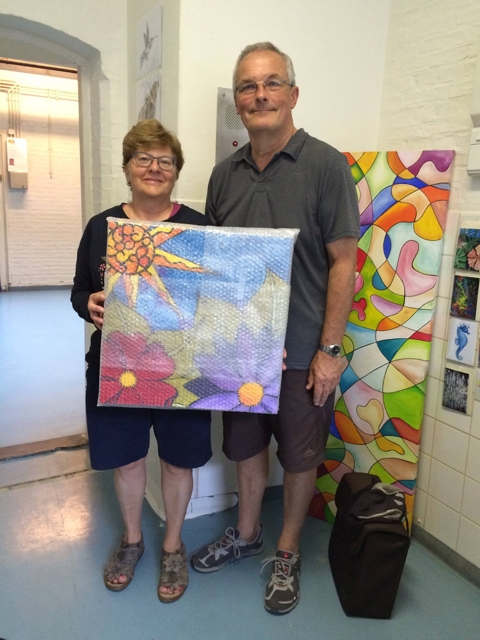 Mrs and mr De Kunst with the painting 'Sun and flowers'[/caption]
A couple of days ago I received an e-mail with a picture of the painting on the wall in her study. Mrs De Kunst wrote: "Your art piece in the middle of my idols for life". How beautiful and an honor is that?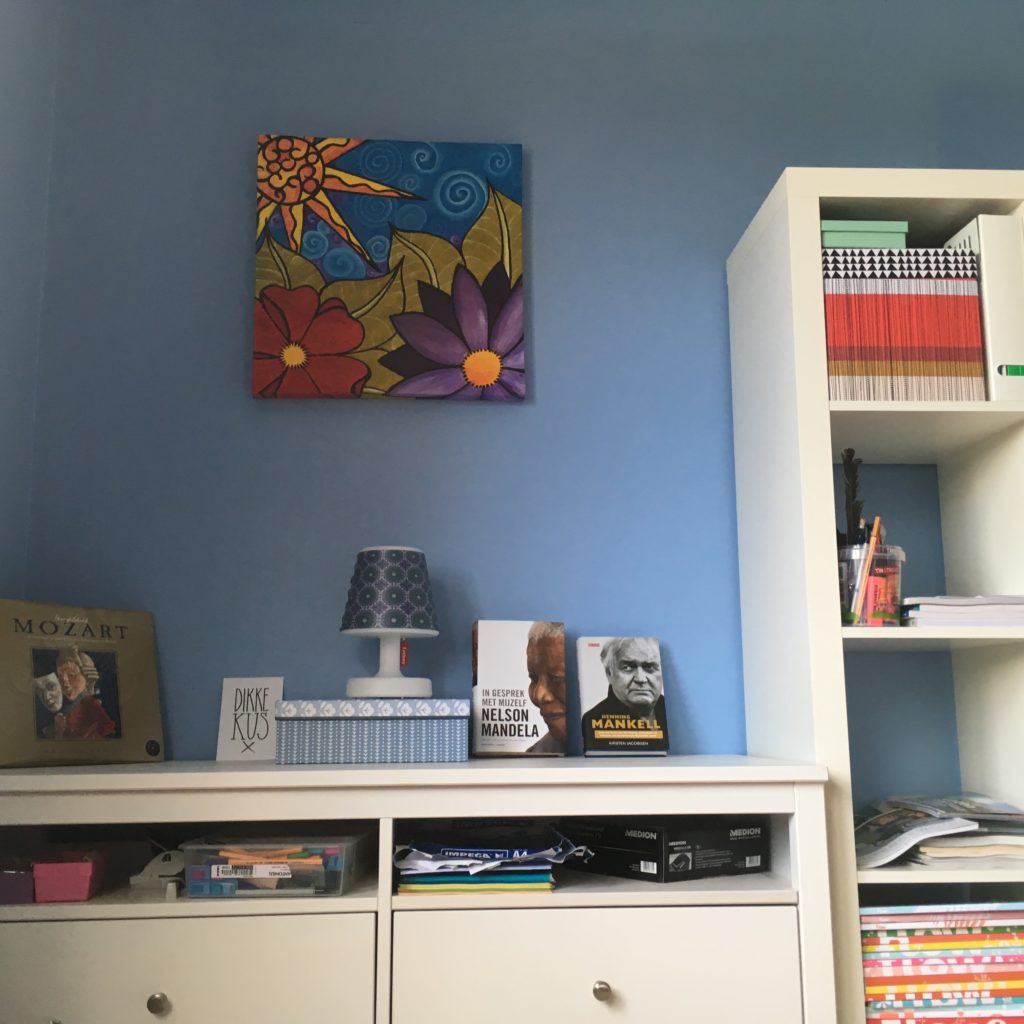 The painting, hanging in the middle of idols for life